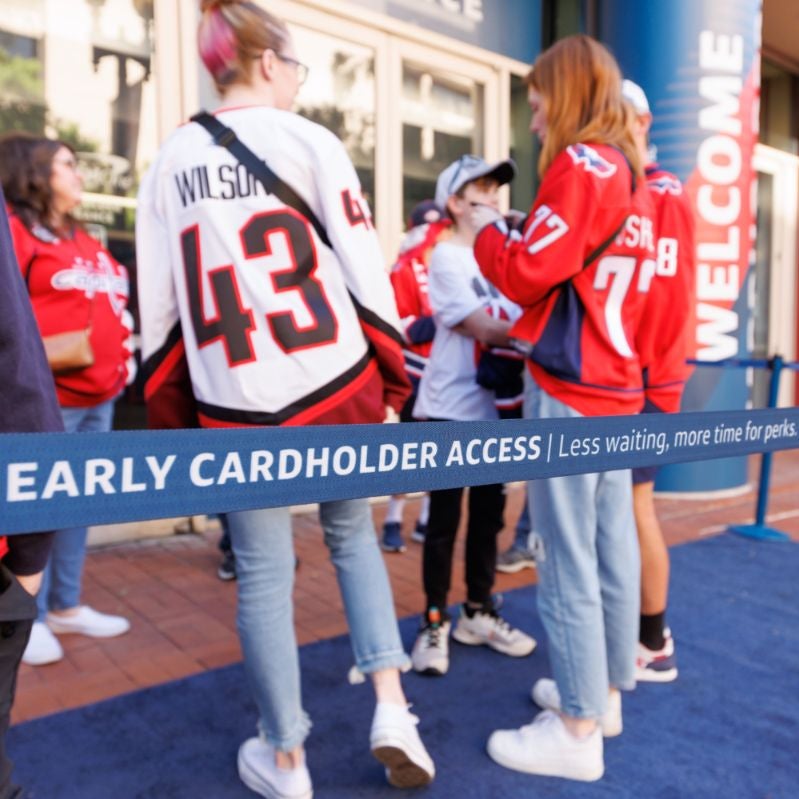 Capital One Cardholder Entrance
If you are a Capital One Cardholder, bring your card to the game and receive exclusive access to enter Capital One Arena through the dedicated Capital One Cardholder Entrance located on 6th Street.
The Cardholder Entrance is accessible for all Capitals and Wizards home games as well as select Capital One Arena events. Access through this entrance begins 15 minutes before general doors open.